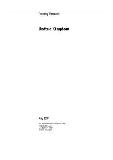 Country Forecast United Kingdom May 2018
May 2018 •
Report ID: 360611 •
Format: PDF
Policy towards private enterprise and competition
2018-19: Government retains large stake in struggling Royal Bank of Scotland. Brexit focus constrains reforms to improve weak trends in investment and productivity. Signs of rising public support for renationalisation in energy and rail industries.
2020-22: Shake-up of regulatory and competition frameworks post-Brexit. Continued state support underpins house prices.
Policy towards foreign investment
2018-19: Reduced foreign investor activity in financial and real estate sectors. Government "assurances" to attract inflows and encourage investment in largely foreign-owned automotive sector.
2020-22: Infrastructure plans offer investment opportunities. Likely changes in tax policies to bolster inward investment.
Foreign trade and exchange controls
2018-19: UK formally leaves the EU, but likely transitional agreement to end-2020 implies that status quo arrangements largely continue. Tensions over Irish border. Talks begin on UK-EU free-trade agreement. Modest risk of no deal and hard Brexit.
2020-22: Expected decline in UK-EU crossborder trade. Some new UK-EU trading arrangement possibly phased in.
Taxes
2018-19: Gradual rise in personal income tax allowance, but also in total tax burden. Modest changes to business rates.
2020-22: Planned cut in corporation tax rate to 17%. Ongoing efforts to reduce revenue lost to growing tax avoidance and evasion. Possible changes to value-added tax (VAT) framework if UK leaves the EU's VAT regime after 2020.
Financing
2018-19: Monetary policy is tightened gradually but remains highly accommodative. "Ring-fencing" bank reforms and ongoing capital strengthening (ahead of 2019 deadlines). Steady growth in alternative forms of debt financing.
2020-22: Expected loss of "passporting" rights and restrictions on EU services trade. Modest decline in City of London status.
The labour market
2018-19: High employment persists but firms defer some hiring decisions amid Brexit uncertainty. Likely reduced inflows of EU workers. Phased increase in compulsory "national living wage", but whole-economy wage growth remains subdued.
2020-22: Some form of restrictions on free movement of labour from EU, but likely to be flexible in response to business concerns. Policymakers struggle to respond to weak productivity and deficit in intermediate skills.
Infrastructure
2018-19: Modest rise in spending on housing, roads and digital infrastructure. Crossrail service in London begins operation.
2020-22: Construction of high-speed rail link between London and the north of England. EU-funded investment falls.
Technological readiness
2018-19: UK performs well in terms of high e-commerce penetration and strong research base, but research and development (R&D) spending below EU average and limited provision of e-government services. Continued high threat from cyber-crime and cyber-espionage.
2020-22: Possible weakening of research and innovation framework owing to exit from-or more restricted access to-EU structural programmes (such as Horizon 2020) and project financing schemes. Modest rise in public R&D spending.