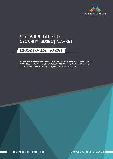 Software-Defined Security Market by Component, Enforcement Point, Deployment Mode, End User - Global Forecast to 2021
September 2016 •
160 pages •
Report ID: 4157904 •
Format: PDF
"Rising need for policy-driven, scalable, and programmable security is expected to drive the growth in the market"
MarketsandMarkets forecasts the global Software-Defined Security (SDSec) market to grow from USD 1.59 billion in 2016 to USD 6.76 billion by 2021, at a Compound Annual Growth Rate (CAGR) of 33.6%. The SDSec market is growing rapidly because of the need for policy-driven, scalable, and programmable security architecture, need for faster response and increased security, and upsurge in cloud adoption.

"Virtual Machines/Storage/Server Security is expected to grow at a higher CAGR"
The SDSec market by enforcement point consists of application and mobile device security, virtual machines/server/storage security, network security gateways, and others (cloud, database, and web). Enforcement points, or platforms for executing protections, are introduced at the boundaries of each segment to enforce defined protection.

"Cloud deployment mode is expected to have the largest market share"
The SDSec market has been segmented by deployment mode into cloud and on premise deployments. Both, on premise and cloud-based solutions depend upon an organization's requirements. The cloud SDSec market is expected to grow at a higher CAGR and occupies a larger share in the total SDSec market. The cloud SDSec market has been steadily increasing in recent years due to the prevailing trends of advancement in cloud technology. As security evolves and data centers become software driven, businesses will need agile, elastic SDSec to deliver uncompromised services and performance at scale.

Breakup of Primary Interviews:
- By Company type – Tier 1- 30%, Tier 2- 40%, Tier 3- 30%
- By Designation – C-Level- 72%, Director Level- 14%. Others- 14%
- By Region – North America- 57%, Europe- 14%, APAC- 29%

Enterprises are concerned about the security of the virtualized and automated infrastructure before adopting Software-Defined Networking (SDN). SDSec helps enterprises in the deployment and automation of network security controls using software instead of traditional security controls. It is managed via specific policies that are defined and customized according to business needs.

The report includes the study of key players offering SDSec solutions: Check Point Technologies (Israel), Cisco Systems (California), Intel Corporation (California), VMware, Inc. (California), Symantec Corporation (California), EMC Corporation (Massachusetts), Fortinet, Inc. (California), Juniper Networks (California), and Palo Alto Networks (California). Furthermore, the report also includes in-depth competitive analysis of the key players in the SDSec market, with their company profiles, recent developments, and key market strategies.

Objective of the Study

- To define, describe, and forecast the global Software-Defined Security (SDSec) market on the basis of enforcement points, components, deployment modes, and end users.
- To provide detailed information regarding the major factors influencing the growth of the market (drivers, restraints, opportunities, and industry-specific challenges).
- To strategically analyze micromarkets1 with respect to individual growth trends, future prospects, and contribution to the total market.
- To analyze the opportunities in the market for stakeholders and details of a competitive landscape for market leaders.
- To forecast the market size of various segments with respect to five main regions, namely North America, Europe, Asia-Pacific (APAC), the Middle East and Africa (MEA), and Latin America.
- To strategically profile key players and comprehensively analyze their market shares and core competencies.
- To track and analyze competitive developments such as joint ventures, mergers and acquisitions, new product developments, and research and development activities (R&D) in the SDSec market.