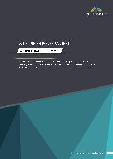 Wireline Services Market by Application, Type, Services, Hole Type, and Region - Global Forecasts to 2021
November 2016 •
167 pages •
Report ID: 4312540 •
Format: PDF
The wireline services market is projected to grow at a CAGR of 2.1% from 2016 to 2021"
The wireline services market is projected to reach USD 9.15 billion by 2021, growing at a CAGR of 2.1% from 2016 to 2021. Wireline services are used in onshore and offshore applications. Increasing oil production, maturing oilfields, and lifting of Iranian oil export sanctions are expected to drive the wireline services market. The declining crude oil price is likely to hinder market growth of wireline services, as drilling activities are lowered, thereby impacting spending on oilfield services including wireline.

"The well intervention segment is expected to grow at the highest CAGR from 2016 to 2021"
Based on type of wireline services, the well intervention segment is estimated to be the fastest growing market from 2016 to 2021. Well intervention is carried out on an oil or gas well to extend its productivity and providing access to stranded or additional hydrocarbon reserves. Oilfield operators are focusing more on improving production from current wells, than investing in green-field operations. This has led to high growth for wireline in well intervention services than for logging and completion services.

"North America: The largest market for wireline services"
North America is currently the largest market for wireline services, followed by Asia-Pacific and Europe. The North American market is driven by high level of shale gas related activities in onshore U.S. and the offshore production in the U.S. Gulf of Mexico. The market in the North American region is projected to grow at a moderate rate, with the U.S. expected to dominate the market. Meanwhile, other countries such as Canada are exploring and producing from other unconventional hydrocarbon formations such as tar sands and oil sands. The logging services are the major wireline services used in North America.


Breakdown of Primaries:
In-depth interviews have been conducted with various key industry participants, subject matter experts, C-level executives of key market players, and industry consultants, among other experts, to obtain and verify critical qualitative and quantitative information, as well as to assess future market prospects. The distribution of primary interviews is as follows:

By Company Type: Tier 1- 35%, Tier 2- 45%, Tier 3- 20%
By Designation: C-Level- 35%, D-Level- 25%, Others- 40%
By Region: North America- 45%, Asia-Pacific- 30%, Europe- 20%, Rest of the World- 5%

Note: The tier of the companies has been defined on the basis of their total revenue; as of 2015: Tier 1 = >USD 10 billion, Tier 2 = USD 1 billion to USD 10 billion, and Tier 3 =
The leading players in the wireline services market include Schlumberger Limited (U.S.), Halliburton Company (U.S.), Baker Hughes Incorporated (U.S.), Weatherford International PLC (U.S.), and Superior Energy Services (U.S.).


Research Coverage:
The report provides a picture on wireline services and its types across upstream oil & gas industry and regions. It aims at estimating the market size and future growth potential of this market across different segments such as application, service, hole-type, wireline type, and regions. Furthermore, the report also includes an in-depth competitive analysis of the key players in the market along with their company profiles, SWOT analysis, recent developments, and key market strategies.


Why buy this report?
1. The report identifies and addresses key markets for wireline services, which would help suppliers review the growth in the demand for the product.
2. The report helps solution providers understand the pulse of the market, and provides insights into drivers, restraints, and challenges.
The report will help key players understand the strategies of their competitors better, and will help in making strategic decisions.