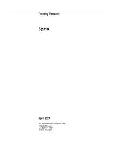 Country Forecast Spain April 2017
April 2017 •
Report ID: 472428 •
Format: PDF
Policy towards private enterprise and competition
2017-18: Parliamentary fragmentation will generate periodic doubts about the direction of policy. The minority Popular Party (PP) struggles to cement a functioning alliance. Another snap election is possible.
2019-21: Continued political instability. Regulatory bodies continue to lack sufficient powers to drive the pace of change.
Policy towards foreign investment
2017-18: Impact of continued open policy towards foreign investment is bolstered by the decline in unit labour costs, which boost Spain's international competitiveness.
2019-21: Broad continuity. Increased incentives for investment in research facilities.
Foreign trade and exchange controls
2017-18: Trade remains highly liberal, except for agriculture. The EU is likely to focus on bilateral free-trade deals. Relations with Argentina are likely to normalise gradually under the administration of Mauricio Macri, the Argentine president.
2019-21: A trade deal between the EU and Mercosur (the Southern Cone customs union), if agreed, should benefit Spain.
Taxes
2017-18: A package of tax reforms took effect in 2015 and 2016, cutting personal income tax rates and the corporation tax rate, as well as taxes on capital gains. Further changes are unlikely in the near term.
2019-21: Room for further tax cuts will be limited given high debt and an ageing population. Possible rises in direct tax rates and overhaul of regional financing. Increased focus on tax incentives for entrepreneurs and the self-employed.
Financing
2017-18: Credit conditions return to normal and bank profitability improves. Further banking mergers are possible.
2019-21: Banks face increased competition from new forms of digital financing. Links deepen between EU stock exchanges.
The labour market
2017-18: Improved functioning of labour market in the wake of 2012 reforms will facilitate further declines in unemployment. Further reforms unlikely given parliamentary fragmentation and reform fatigue.
2019-21: If no action is taken sooner, parliament passes new pension reform.
Infrastructure
2017-18: Strong growth in high-speed broadband coverage. Budgetary constraints limit further investment.
2019-21: Expansion of high-speed mobile telecommunications services. Slow revival in road and rail investment.