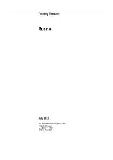 Country Forecast Russia July 2018
July 2018 •
Report ID: 4979813 •
Format: PDF
Policy towards private enterprise and competition
2018-19: No further sales of stakes in state-controlled companies. Sanctions may increase role of state in some sectors.
2020-22: State involvement in the economy remains high, deterring and limiting competition in most sectors.
Policy towards foreign investment
2018-19: Emphasis on economic sovereignty raises risk of further legislation limiting foreign investment in "strategic" sectors.
2020-22: Government remains committed to localisation policies and state subsidies that distort operating environment in favour of local firms in some sectors. Outside these sectors, foreign firms face similar operating conditions to local firms.
Foreign trade and exchange controls
2018-19: EU and US sectoral sanctions remain in place; US sanctions may be expanded. The Eurasian Economic Union (EEU) internal market is undermined by exemptions and weak enforcement.
2020-22: Sectoral sanctions and Russian counter-sanctions remain in place. Further import restrictions to promote localisation of production remain possible. Risk of exchange controls remains low, unless global oil prices drop sharply.
Taxes
2018-19: Excises on alcohol and tobacco rise. Standard value-added tax rate increases by 2 percentage points to 20%, but concessionary VAT rates on some food and medical goods are retained. Gradual reduction in oil export duties, offset by rise in mineral extraction tax.
2020-22: Further minor adjustments to some charges and excises, but overall tax burden for business does not rise.
Financing
2018-19: International financial sanctions limit access to external capital markets. Further measures adopted to facilitate non-US dollar-denominated lending and trade, but capital flows and financial links to and from Asia will remain modest.
2020-22: Central Bank of Russia (CBR, the central bank) reforms improve banking system stability, but the sector remains state-dominated, distorting capital allocation. Companies continue to rely heavily on retained profits to finance investment.
The labour market
2018-19: Education spending rises, from a low base. Migration from Central Asia remains substantial but low skilled.
2020-22: The size of the local workforce begins to decline, thereby constraining productivity growth. The retirement age is gradually raised, despite popular opposition. Investment in retraining and life-long learning remains inadequate.
Infrastructure
2018-19: Budget constraints curb investment in infrastructure, and politically important projects are prioritised.
2020-22: Russia continues to struggle to obtain international funding for infrastructure projects. China provides only a limited alternative to Western funding. The Power of Siberia gas pipeline to China is completed.
Technological readiness
2018-19: Roll-out of fourth-generation mobile networks continues, but coverage remains patchy and unreliable in remote areas.
2020-22: Research and development spending increases, but remains significantly below OECD average.