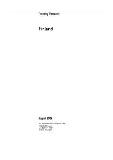 Country Forecast Finland August 2018 Updater
August 2018 •
Report ID: 4980022 •
Format: PDF


Finland's government is led by the Centre Party (KESK), the centre-right National Coalition Party (Conservatives, or KOK) and Blue Reform (SIN), a splinter party from the far-right The Finns (PS). The PS was ejected from the coalition in June 2017 after it elected a hardline nationalist, Jussi Halla-aho, as its leader. In response, 19 PS members of parliament defected from the party and formed the SIN, which now supports the government.
The governing coalition has a smaller working majority in parliament (five, down from 23) than when it included the PS. However, the SIN has so far had a more stable relationship with the KESK and the KOK. The Economist Intelligence Unit expects the new coalition to last a full legislative term, to 2019.
The government deficit narrowed from 1.8% of GDP in 2016 to 0.6% in 2017. We expect the deficit to widen to 0.7% of the GDP in 2018, but expect smaller deficits thereafter, averaging 0.4% in 2019-22. The public debt/GDP ratio stood at 63% in 2016. We forecast that it will decline in the coming years, falling to less than 60% in 2020.
We expect real GDP growth of 2.3% in 2018, a slowdown from growth of 2.8% in 2017. We forecast average annual growth of 2% in 2019-22, supported by solid domestic demand. However, we expect the external environment to weigh slightly on economic growth, reflecting a pick-up in imports and a moderation in global trade volumes.
We forecast that inflation will pick up to 1.2% in 2018 from 0.8% in 2017, supported by rising global energy prices and firming domestic price pressures. Inflation will remain robust in 2019-22, growing at 1.9% on average.
The current account recorded a surplus of 0.8% of GDP in 2017, the first since 2010. We forecast a surplus of 0.9% this year and surpluses of equivalent to 1.2% on average in 2019-22. An increase in the goods trade surplus and a slight narrowing of the services deficit will drive the overall surplus.