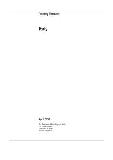 Country Forecast Italy April 2018 Updater
April 2018 •
Report ID: 4983628 •
Format: PDF


The general election held on March 4th 2018 has produced a severely fragmented parliament. None of the three main blocs-the centre left, led by the Partito Democratico (PD); the centre right comprising Forza Italia (FI), the populist, Eurosceptic Lega and the right-wing Fratelli d'Italia; and the anti-establishment Movimento 5 Stelle (M5S)-won a majority of seats.
Anti-establishment, Eurosceptic forces obtained a combined share of the vote of more than 50%, with M5S emerging as the single biggest party and the Lega becoming the largest party in the largest bloc, the centre right. Although M5S and the Lega toned down their Eurosceptic statements during the election campaign, there is still concern that the participation of these parties in a government would make Italy a difficult partner in Europe and worry investors.
Currently The Economist Intelligence Unit's baseline forecast is that an M5S-Lega government will be formed. However, we think that this option is difficult, as the Lega would risk losing its hard-won leadership of the centre right. If this option fails, a coalition comprising M5S and the centre left could emerge to avoid a rerun of the vote, which, using the existing electoral laws, would probably produce another badly hung parliament; however, a rerun cannot be ruled out.
Political uncertainty increases the potential for financial volatility, and could disrupt the current economic recovery. We believe that the European Central Bank (ECB) will have sufficient tools at its disposal to contain any financial market turmoil. Italy's most vulnerable credit institutions are now on a sounder footing, but addressing the structural weak-nesses in the banking system will be a difficult process within the EU's banking union rules.
There is uncertainty about the direction of economic policy after the election, but we expect the government to adhere broadly to the EU's fiscal rules and keep the budget deficit smaller than the 3% of GDP limit. We expect the deficit to ease from an estimated 2.2% of GDP in 2017 to 2% in 2018, as bolder fiscal consolidation will be difficult following the election. As interest rates rise we expect the deficit to expand, reaching 2.7% in 2022. We expect government debt to remain around 130% of GDP during the forecast period (2018-22).
We expect that domestic demand growth and solid external demand will continue to sustain the moderate economic recovery that began in 2014. We forecast that real GDP growth will slow from 1.6% in 2017 to 1.3% in 2018. In 2019-22 we forecast that real GDP growth will average 1% per year. We expect the current account to remain firmly in surplus in 2018-22.