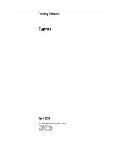 Country Forecast Cyprus 2nd Quarter 2018
April 2018 •
Report ID: 4984549 •
Format: PDF
Policy towards private enterprise and competition
2018-19: Limited scope for privatisation, amid lack of political support, but possible sale of Cyprus Co-operative Bank. Slow progress in implementing Action Plan for Growth reforms. Inefficiencies in public administration and judiciary.
2020-22: Part-privatisation of Cyprus Telecommunications Authority (Cyta) may proceed, but that of Electricity Authority of Cyprus (AHK) is unlikely. Only gradual decline in regulatory burden.
Policy towards foreign investment
2018-19: Welcoming attitude towards foreign investment, but inflows remain concentrated in financial services, tourism and real estate. Ongoing oil and gas exploration by foreign energy firms. Regulatory weaknesses will remain an issue.
2020-22: Broader developments in east Mediterranean gas basin could attract more foreign companies.
Foreign trade and exchange controls
2018-19: Foreign trade governed by EU rules. Increase in business uncertainty over post-Brexit UK-Cypriot trade links. Turkey maintains restrictions on trade links with Cyprus. Increased threat of global trade disruption from protectionism.
2020-22: The EU has a preference for bilateral trade deals such as those with Canada, Japan and Mexico, in the absence of progress on multilateral deals.
Taxes
2018-19: Gradual rise in social security contributions to fund healthcare and pension reforms. Corporate tax burden remains modest.
2020-22: Cyprus continues to resist external pressure to raise its 12.5% corporation tax rate. EU-wide harmonisation of the tax base is likely. Brexit vote could spur a more determined drive by some member states towards tax-rate harmonisation.
Financing
2018-19: Further gradual strengthening of banks' capital positions amid tighter regulatory environment. Elevated private-sector indebtedness, high stock of non-performing loans (NPLs) and weak profitability will constrain available bank credit.
2020-22: Further measures likely to address problem of NPLs. Alternative non-bank financing channels remain limited.
The labour market
2018-19: Unemployment falls but remains fairly high. Revised wage indexation mechanism for private-sector workers that is less generous than pre-crisis indexation.
2020-22: The public-sector pension age might be raised further, and social insurance increases could be brought forward.
Infrastructure
2018-19: Steady expansion of airline routes and connections. Further development of ports and marina infrastructure.
2020-22: Possible investment in natural gas export facilities if production begins at the Aphrodite field. This will depend on deals with Israel/Egypt and developments on the issue of the division of the island. Slow take-up of high-speed broadband.
Technological readiness
2018-19: Measures to improve the innovation framework and entrepreneurial activity, but digital infrastructure and levels of research and development (R&D) spending remain modest. Logistical barriers and security concerns constrain growth of e-commerce.
2020-22: Gradual improvement in e-government provision. Increased risk from cyber-crime and cyber-espionage.