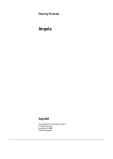 Country Forecast Angola July 2018 Updater
July 2018 •
Report ID: 5016175 •
Format: PDF


The president, João Lourenço, has shown a greater than expected appetite for reform and has in effect marginalised members of the family of his predecessor, José Eduardo dos Santos. The ruling Movimento Popular de Libertação de Angola (MPLA) has announced that it will hold an extraordinary congress in September 2018 to elect a new leader, replacing Mr dos Santos, who has remained the party leader. This will remove a key obstacle to the reform efforts launched by Mr Lourenço, who is expected to be elected MPLA leader, although vested interests within the party remain a serious concern.
Opposition parties will seek to increase their profile with voters through their enhanced parliamentary presence, and this could see them take control of parts of the country at municipal elections, due to be held before 2022. However, given its control of government resources, the MPLA is well placed to win another (albeit smaller) majority at the next national election, in 2022.
Political pressure will rise as the government pursues tighter fiscal policies in an effort to reduce public debt. This will bring the risk of increased social tensions, particularly given that public expectations of change under the new president are substantial. The public finances are likely to remain in deficit throughout the forecast period (2018-22).
Ongoing hydrocarbons investment will provide a modest boost to overall oil output and support real GDP growth, which will rise to an average of 2.5% a year in 2018-22.
The devaluation of the kwanza in early 2018 will increase inflationary pressures, which will be aggravated by the planned (and phased) introduction of value-added tax (VAT) from 2019. Although a cautious monetary policy stance by the central bank should act as a partial counterweight, the annual average rate is likely to remain in double digits throughout the forecast period.
Although the kwanza has lost more than 50% of its value against the US dollar since the authorities abandoned the dollar peg, it will remain under pressure in the low oil price environment, and the gap with the parallel-market rate will remain wide. Further depreciation is likely in 2018.
The current-account balance will remain in deficit throughout the forecast period, reflecting oil price trends and substantial deficits on the services and income accounts.