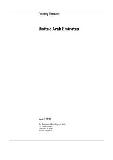 Country Forecast United Arab Emirates March 2018 Updater
March 2018 •
Report ID: 5355293 •
Format: PDF


There will be little threat to domestic political stability in the UAE during the forecast period, although regional tensions will remain elevated and a source of concern. Power will remain concentrated within the ruling families, who will resolve disputes internally and ensure that any succession passes smoothly. The authorities will clamp down on perceived challenges to the political status quo or criticism of their allies, especially from Islamist quarters.
Popular demand for democracy will remain minimal as generous benefits and employment opportunities are maintained for nationals (despite consumers feeling the impact of the introduction of value-added tax and excise duties). The wealth gap between Abu Dhabi and Dubai and the northern emirates is a fault line, but the authorities are increasing social support for the northern emirates.
Regional relations with Iran will become increasingly tense, although Dubai will maintain commercial ties. The UAE will maintain its assertive external policy, especially towards Islamist groups in Syria and Yemen. The UAE will continue to participate, along with three other Arab countries, in the boycott of Qatar, which the "quartet" accuses of supporting Islamists and maintaining too close ties with Iran.
Low oil prices compared with pre-2014 levels will prompt further subsidy cuts, as well as the introduction of new taxes. However, with government spending-especially capital expenditure-also rising, we forecast that the fiscal account will remain deeply in deficit in 2018-22.
The government will continue to attract foreign investment by providing a broadly attractive business environment, with tax rates that are still low, improved regulation and oversight (particularly in free zones), few trade or exchange controls, solid infrastructure, world-class logistics and a positive attitude to private-sector investment.
We forecast that real GDP growth will pick up to an average of 3.9% a year in 2018-22 as oil production rises and non-oil activity is supported by investments in infrastructure, although this level of growth is still unspectacular for the UAE. We forecast that inflation-albeit spiking with the introduction of VAT in 2018-will remain manageable throughout the forecast period.
The current-account surplus will remain low by historical standards, averaging 3.3% of GDP in 2018-22, as the recovery in oil prices remains modest; the price of Brent crude will average around US$60.9/barrel over the forecast period. However, oil export volumes (from 2019), non-oil and services exports, and imports will all rise.