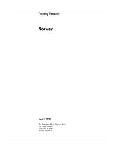 Country Forecast Norway March 2018 Updater
March 2018 •
Report ID: 5361227 •
Format: PDF


Norway has a history of coalition government and cross-party consensus that typically delivers a high level of political stability. There is no right of dissolution between elections. The September 2017 election delivered another centre-right majority. A new government was formed in January, after the Liberals decided to join the Conservatives and the Progress Party (FrP) in a coalition. The administration falls short of a parliamentary majority, as the centre-right Christian Democrats (KrF) decided to go into opposition.
Since late 2015 the government has significantly tightened immigration and asylum policy, and migrant flows have subsequently declined. Nevertheless, the last election campaign showed that the electorate remains concerned about the integration of immigrants into Norwegian society. The FrP will continue to push for strict immigration policies, but its efforts will be limited by the Liberals' presence in the government.
In March 2016 Norges Bank (the central bank) cut its main policy interest rate to a record-low 0.5%, amid a subdued economic outlook. Conditions have since improved slightly, and Norges Bank has adopted a more hawkish tone. The inflation target was lowered in March 2018. The Economist Intelligence Unit expects monetary policy tightening to start in late 2018.
Having declined since 2014, owing to large restructuring projects in the industry, we believe that capital spending in the oil sector will increase this year, before picking up more significantly from 2019 onwards. Oil prices will rise firmly this year, before declining in 2019-20 owing to subdued global demand, and picking up again at the end of our 2018-22 forecast period.
After growth of 1.9% in 2017, we forecast real GDP growth of 1.8% this year. Private consumption and investment will remain the main drivers of growth, although mainland investment will slow owing to weaker residential investment. Real GDP is forecast to rise by an average of 2% in 2019-22.
Inflation ended 2017 at 1.9%, below Norges Bank's former 2.5% target, but close to its new target of 2%. This year we expect inflation to pick up to 2% on average, owing to earlier krone depreciation and the acceleration in wage growth. This means that inflation is likely to hit its target this year, as well as throughout the forecast period (in 2019-22 inflation will average 2.1%).