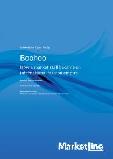 Boohoo: How a market stall became an international fashion empire
July 2018 •
21 pages •
Report ID: 5482262 •
Format: PDF
Boohoo: How a market stall became an international fashion empire

Summary
Although Boohoo has been on the online fashion retail scene since 2006, the company has stood out for its exponential growth in recent years, which has seen it become an international fashion empire. This case study explores the key ways the company has fueled such strong growth, from its streamlined supply chain, to its mastery at digital marketing. Although challenges lie ahead in the competitive online retail market, the future remains bright for Boohoo, which currently shows no signs of slowing down.

Key Highlights
- In 2006, Mahmood Kamani and Carol Kane co-founded Boohoo, 12 years later the company is worth a staggering £2.3bn ($2.9bn). The company has benefited from the rise of the online retail market and the consumer demand for fast and affordable fashion, which has proved to be a recipe for success in today's competitive market.
- In the world of fast fashion, bringing on trend products to market within the shortest possible time is crucial and has been a key factor in driving the growth of Boohoo. A short and lean supply chain has helped drive Boohoo's swift sales growth, catering to the consumer appetite for immediacy and leaving other retailers in the dust.
- Perhaps the most crucial factor in spurring the success of Boohoo has been its marketing strategy, which focuses particularly on social media. In addition to its own hefty social media following, Boohoo made the prudent decision to get celebrities and influencers with large social media followings on board to endorse its products, allowing the company to further broaden its reach.

Scope
- Examines the strong growth of Boohoo in the online fashion retail market
- Looks at the benefits of the company's supply chain
- Assesses the power of social media marketing
- Analyzes the ways the company engages with Millennial and Generation X consumers
- Examines potential challenges that lie ahead

Reasons to buy
- How is Boohoo growing so quickly?
- How does the company benefit from its supply chain?
- What impact has social media marketing had?
- How does the company interact with its target audience?
- What could potentially threaten the company's growth in the future?