3 reports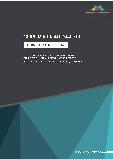 The core materials market is projected to register a CAGR of 13.5% during the forecast period. The global core materials market size is projected to grow from USD 1.2 billion in 2020 to USD 2.3 billion by 2025, at a Compound Annual Growth Rate (CAGR) of 13.5% between 2020 and 2025. Core materials are the key components...
Wind Power
Construction
APAC
Europe
Wind Capacity
Gross Domestic Product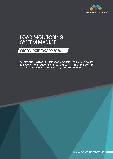 Load monitoring system market to exhibit significant growth during 2018–2024 The load monitoring system market is estimated to grow from USD 2.6 billion in 2018 to USD 3.3 billion by 2024, at a CAGR of 4.0% during the forecast period. The key factors driving the growth of the market include rise in demand for load monitoring system in healthcare,...
Automotive
Healthcare
Oil And Gas
Beverage
United States
APAC
Disposable Income
Pharmaceutical Production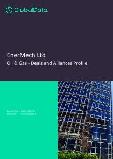 Summary EnerMech Ltd (EnerMech) is a provider of oilfield services.The company offers cranes and lifting services, hydraulic products and services, pipeline and umbilicals services, valve services, equipment rental, training services and industrial services. Its pipeline and umbilical services comprise operation...
Oil And Gas
Australia
Africa
World
Valve Production
Pump Production