3 reports

The offshore AUV and ROV market is expected to register a CAGR of 7.11% during the forecast period of 2022–2027, reaching the value of USD 3,262 million by 2027 from USD 2,005 million in 2020. The COVID-19 outbreak in Q1 of 2020, had led to decline in demand from end-user applications and further delayed financial investment decisions and...
Oil And Gas
Energy
World
Crude Oil Production
Oil And Gas Production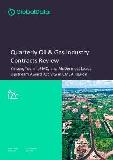 Quarterly Oil & Gas Industry Contracts Review - Yinson, TechnipFMC, and McDermott Leads Upstream Award Activity in EMEA Region Summary In Q1 2019, the Oil and Gas industry reported 1242 contracts, of which 1178 were awarded contracts. EMEA recorded the most contracts with 569 contracts, representing...
Liquefied Natural Gas
Vessel
Natural Gas
Tanker
Oil And Gas
LNG Carrier
World
Construction Completions
Natural Gas Production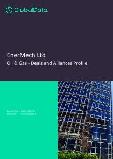 Summary EnerMech Ltd (EnerMech) is a provider of oilfield services.The company offers cranes and lifting services, hydraulic products and services, pipeline and umbilicals services, valve services, equipment rental, training services and industrial services. Its pipeline and umbilical services comprise operation...
Oil And Gas
Australia
Africa
World
Valve Production
Pump Production