2 reports

About Monorail System A monorail is a railway system that uses a single rail track and acts as a mode of mass rapid transport (MRT). It uses equipment and infrastructure, which is less massive than the heavy rail modes, such as commuter and metro rail systems or subways. Technavio's analysts forecast the global monorail...
Monorail
World
APAC
Rail Infrastructure Expenditure
Gross Domestic Product Growth Rate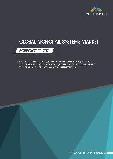 "Increased infrastructure development and demand for public transport systems will likely to drive the global monorail systems market" The monorail systems market is estimated to be USD 4.68 billion in 2016, and is projected to grow at a CAGR of 2.75% from 2016 to 2021, to reach USD 5.36 billion by 2021. The growth of this market...
Monorail
World
APAC
Greenhouse Gas Emissions
Urban Population