2 reports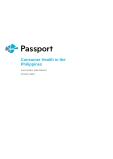 Consumer health in the Philippines continued to register strong positive sales growth during 2021 as the ongoing impact of the COVID-19 pandemic spurred sales across numerous key categories. Among the most categories was vitamins and dietary supplements, with consumers flocking to these products as a preventative measure against the COVID-19...
OTC
Healthcare
Philippines
Smoking Prevalence
Analgesic Medicine Sales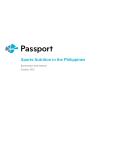 One of the major changes seen in the behaviour of Philippine consumers in response to the COVID-19 pandemic and, in particular, the imposition of quarantine lockdowns and social distancing protocols, has been the increased interest in physical exercise. For much of 2020 and during early 2021 however, all gymnasiums, sports clubs and fitness...
Sport Nutritional
Philippines
Online Retail Sales
Life Expectancy