3 reports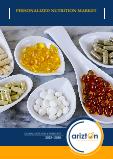 space includes oral nutritional supplements (ONS) and enteral nutrition or tube feeding through the nose or gastrointestinal tract.
Healthcare
Dietary Supplement
Functional Food
Nutraceutical
Sport Nutritional
Application
Fitness
World
APAC
Overweight Prevalence
Food Consumption

It is nutritionally complete tube feeding formula for people with diabetes or hyperglycemia.
Food Intolerance Product
Dairy Products
E-Commerce
Real Estate
Fast Food
Clinical Nutrition
ICT
Advanced IT
Home Healthcare
World
North America
APAC
Latin America
Diabetes Prevalence
Sugar Consumption

Foods for medical purposes include highly specialised feeds, oral nutritional supplements and metabolic products, which can be taken orally or given as tube feeds.
Baby Food
Fitness
Food Intolerance Product
United Kingdom
Disposable Income
Diet Food Production