3 reports

Nutricia signed an agreement to acquire Real Food Blends, to expand and strengthen its product portfolio in enteral tube feeding life- changing, and lifesaving, nutrition.
Baby Food
Baby Formula
Early Life Nutrition
Healthcare
World
Europe
North America
APAC
Middle East
South Africa
Health Expenditure
Labour Force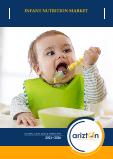 The company's product portfolio consists of infant formulas, weaning food and drinks, baby skincare products, dietary supplements, and sip and tube feeding products.
Early Life Nutrition
World
Disposable Income
Birth Rate

The company offers liquid supplement, oral nutrition products and a device to deliver tube feeds for the gastrointestinal tract and surgery patients.
Early Life Nutrition
South Africa
Pasta Production
Bottled Water Production