3 reports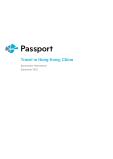 Strict travel restrictions are still in place as of August 2021 and non-residents are not allowed to enter Hong Kong unless they are fully vaccinated and are travelling to Hong Kong from a medium risk place. Moreover, all visitors travelling to Hong Kong via air are required to undergo a compulsory 14-day quarantine at a one of the designated...
Travel
China
International Departure
Online Retail Sales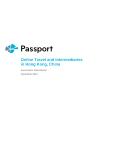 Intermediaries offline suffered a significant decline during the COVID-19 pandemic, especially those travel agencies that target tourists from Mainland China like China Travel Service and Golden Win International Travel. The number of travel agents registered on the Hong Kong tourism board declined by 103 outlets between Q1 2020 and Q2 2021. Online...
Online Travel
China
Online Retail Sales
Online Travel Sales

Hotel usage of consumer-facing technology is changing, as modern travellers are changing their demands. With increasing competition from online travel agents and peer-to-peer platforms, hotels are forced to innovate continuously. This report analyses the need for hotels to innovate and use technology, and discusses best practices undertaken...
Hotel
World
China
Internet Subscribers
Online Travel Sales