2 reports
The global fruit juice market reached a value of US$ 141 Billion in 2021. Looking forward, the analyst expects the market to reach US$ 182 Billion by 2027, exhibiting a CAGR of 4.31% during 2022-2027. Keeping in mind the uncertainties of COVID-19, we are continuously tracking and evaluating the direct as well as the...
Juice
World
Soft Drink Consumption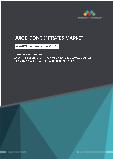 The global juice concentrates market is estimated to be valued at USD 73.7 billion in 2022. It is projected to reach USD 93.7 billion by 2027, recording a CAGR of 4.9% during the forecast period. The beverage sector within the application has witnessed a revolutionary shift toward a healthier profile, the demand for innovation within the product...
Juice
World
APAC
Disposable Income
Fruits Production