3 reports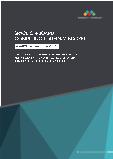 The space on-board computing platform market is estimated to be USD 1.3 billion in 2022 and is projected to reach USD 2.3billion by 2027, at a CAGR of 12.1% from 2022 to 2027. Growth of this market can be attributed to the rise in trade of space on-board computing platform, developments in the defense sector, and national security sector. Rise...
Space
Satellite
Earth Observation
Mobile Services
Satellite Launch
World
North America
APAC
Europe
Gross Domestic Product
Foreign Direct Investment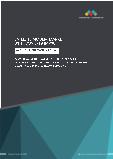 The satellite modem market is estimated to grow from USD 403 million in 2021 to reach USD 710 million by 2026; it is expected to grow at a CAGR of 12.0% from 2021 to 2026. A few key factors driving the growth of this market are rising need for enriched high-speed data communication, increase in the number of high-throughput...
Modem
World
North America
APAC
Mobile Coverage
International Internet Bandwidth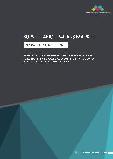 Advancement in border surveillance systems, ongoing military modernizations, demand for border surveillance, and the need for advanced air defense systems are the major factors driving the Surveillance Radar Market. The global Surveillance Radar market size is projected to grow from USD 8.0 billion in 2020 to USD 11.5 billion by 2025,...
Defense
Auto Parts
CPU
APAC
North America
Europe
Defense Expenditure
Agricultural Area