3 reports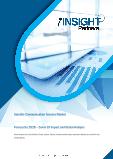 The satellite communication terminal market is expected to grow from US$ 3,877.1 million in 2021 to US$ 6,030.7 million by 2028; it is estimated to grow at a CAGR of 6.5% during 2021-2028. The European satellite communication terminal market is segmented into Germany, France, the UK, Italy, Russia, and the Rest of Europe.The region...
Satellite
World
APAC
North America
Europe
Middle East
South America
Defense Expenditure
Gross Domestic Product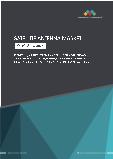 The satellite antenna market is projected to grow from USD 4.1 billion in 2021 to USD 10.5 billion by 2026, at a CAGR of 20.6%. Satellite antenna equipment is an integral part of the communication in commercial and defense industries. The deployment of low earth orbit (LEO) satellites and constellations of satellites for communication applications...
Satellite
World
North America
Europe
APAC
Defense Expenditure
Greenhouse Gas Emissions

Satellite transponders are small chip size circuits that are integrated into satellites for the purpose of transmitting the uplink data/information to the downlink and vice-versa. The rising trend of advanced channel broadcasting has escalated the demand for satellite transponders across the globe. These transponders are provided on lease...
Satellite
World
APAC
Pay TV Subscriptions
Disposable Income