3 reports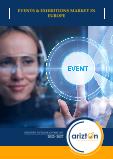 In-depth Analysis and Data-driven Insights on the Impact of COVID-19 Included in this Europe Events and Exhibitions Market Report Arizton's report considers the present scenario of the exhibitions & events market in Europe and its market dynamics for the period 2022?2027. It covers a detailed overview of several market growth enablers,...
Consumer Goods
Transportation
Hospitality
Retail
Europe
Crude Oil Price
Disposable Income
The global context aware computing market reached a value of US$ 40.8 Billion in 2021. Looking forward, the analyst expects the market to reach US$ 104.6 Billion by 2027, exhibiting a CAGR of 17.2% during 2022-2027. Keeping in mind the uncertainties of COVID-19, we are continuously tracking and evaluating the direct as well as the indirect...
Consumer Electronics
Electronics
Computer
Artificial Intelligence
Wireless Technology
Autonomous Vehicle
Mobile Services
Smart Fabric
Media And Entertainment
Data Science
Smartphone
Financial Services
World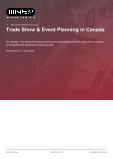 Trade Show & Event Planning in Canada Growth in the Trade Show and Event Planning industry in Canada is dependent on corporate profit and corporate marketing budgets, as most of industry revenue comes from business-to-business (B2B) events. The industry organizes, promotes and manages events, such as business and trade...
Retail
Canada
Disposable Income
Employment Income