3 reports
This IDC Perspective examines the rising use of NFTs, both as individual pieces of art, but beyond that as well -- as secure, immutable, tradeable stores of data -- and unique digital identifiers of real-world tangible assets. NFTs will also play a role in the development of the metaverse, Web3, commerce, and payments."Non-fungible tokens...
Blockchain
Digital Art
Internet Marketing
Non-fungible Tokens
Metaverse
World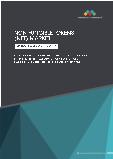 The global NFT market size is expected to grow from USD 3.0 billion in 2022 to USD 13.6 billion by 2027, at a Compound Annual Growth Rate (CAGR) of 35.0% from 2022 to 2027. Major factors fueling the momentum of NFT growth include the increasing influence of celebrities for NFT adoption, revolutionizing the gaming industry and slow but continuing...
Non-fungible Tokens
World
APAC
Energy Consumption
Internet Penetration
The Latin America, Middle East and Africa Non-fungible Token Market would witness market growth of 34.2% CAGR during the forecast period (2022-2028). Collectibles, like sports cards, digital artwork, and rarities, account for a large portion of the present NFT market. NBA Top Shot, a location to collect non-fungible tokenized NBA events...
Non-fungible Tokens
United Arab Emirates
Argentina
Brazil